Welcome to


Norco Auto Spa, Extra Mile Store and Gas
Looking for an auto spa and detailing center in Norco, CA that offers fast, friendly, and clean services? If so, then your search ends at Norco Auto Spa, Extra Mile Store and Gas. We leave your car spotlessly clean on the inside and outside. We have a professional and courteous team who will make sure that your vehicle receives the finest services.
So, drop by today to give your car an incredible new shine.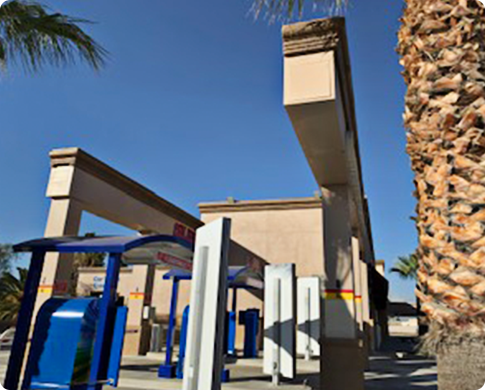 About Us

Here at Norco Auto Spa, Extra Mile Store and Gas, we take pride in providing car detailing and wash services that not only clean, but also protect your vehicle. We have the latest equipment, competent skillset, and necessary knowledge to make any vehicle look incredible.
From complete detailing of the interior to exterior, we ensure the best services to give back the showroom shine to your automobiles. We protect your vehicle with a state-of-the-art protective coating as well as clay-based containment protection. Our body and trim treatment service is one of the best in the area.
Our Services
If you are looking for total auto detailing and wash services, then bring your vehicle to us.
Auto Detailing
We offer complete auto detailing, including your cars' interiors and exteriors.
Learn More

Full Wash Services
From carpet deep cleanse to interior spa special, everything is covered.
Learn More

Chevron Extra Mile Store
We are happy to provide you with all the snacks and food you need for a road trip or a trip around the block. Stop in today.


Customer


Testimonials
Read Our Reviews
to Get an Idea of
Our Work